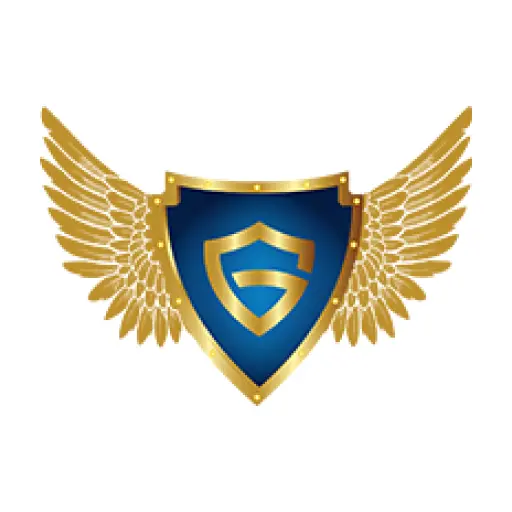 As the use of social media explodes, so does its use in divorce proceeding investigations. Lawyers are increasingly using content from social media and other electronic communication as evidence in divorce cases. Therefore, it is important not only to protect yourself by limiting what you communicate on social media while you are going through a divorce, but also to ensure your lawyer exploits whatever information your ex-spouse is indiscreetly making available over their social media channels.
More and more it is possible to use such information to support allegations of hidden assets, substance abuse, illicit affairs and the like. These revelations can have serious impacts on decisions from everything from child custody to alimony payments and settlement amounts.
Radius Investigations has helped many law firms involved in litigation. We excel at doing what is necessary for lawyers to succeed in court, including: finding witnesses, locating hidden assets, verifying injury claims, uncovering evidence to help criminal defendants, and more.
If you're an attorney involved in litigation and need of our help please contact us at (888) 698-0077.
There are many aspects to running a business. One of them is to prevent employee fraud. Theft has been around since the beginning of time, and it is not going away any time soon. In fact, in the digital age, criminals are more sophisticated than ever before. However, by hiring private investigators, you can mitigate the risk of crime to your business, helping to protect your assets and profits. Here are some examples of how private investigators can protect your business.
The experience of having a missing friend or a family can be disturbingly distressing. It is understandable to be troubled especially if you shared a close bond with the person that has disappeared. However, panicking in the face of this ordeal will not help the missing person.
Investigating, searching, and tracking down a missing person is not easy. Because of this, it would be wise to get the help of a professional private investigator as they are typically knowledgeable and experienced on the best avenues to follow when searching for a person who has gone missing.
A divorce is never easy, and the process can take its toll on everyone involved. However, no matter how high the stress levels get, it's important that you take the steps needed to ensure that you get the best possible outcome from the divorce itself.
That's not always simple, and in many instances you might need some help. A good private investigator may be just what you need to help ensure that your rights and interests are protected during the divorce proceedings. Here are some of the services that Radius Investigations can provide you with.
Child Related Investigations – Looking into financial and employment information to determine whether or not funds are being hidden in order to avoid child support payments is a common issue many divorcees need assistance with. So are investigations into the suitability of a spouse's living arrangements as it relates to their children – if you need proof that the other party doesn't have a suitable home for a child, for example, our team of investigators can help.
Infidelity Investigations – Sometimes, a spouse's infidelity will have a major influence on the way a divorce moves forward, or even if someone decides to get divorced at all. As such, acquiring evidence of the infidelity is needed and is usually best left to the professionals.
Asset Searches – Divorce proceedings involve a lot of different things, but finances are often the most heavily disputed aspect. Asset searches allow the courts to see a clear, accurate breakdown of finances and are especially important when one party is hiding funds, income, or other assets.
Each of these steps could be used to help improve the outcome of your divorce, and as such it's worth considering hiring a private investigator if your divorce proceedings aren't moving forward as amicably as you would like. It's a difficult, stressful process and getting help is sometimes a necessity you can't ignore.
Divorce proceedings where young children are involved are especially sensitive, given the high priority on preserving the children's well-being. Far too frequently, however, the non-custodial parent may fall behind on or entirely discontinue support payments. For the custodial parent who needs the financial support to maintain a household and properly raise the children, this can feel like an overwhelming challenge.
How Can a Private Investigator Help Enforce Continuation of Child Support Payments?
When non-custodial child support has lapsed, many custodial parents will turn to a Private Investigator in order to help remedy the situation.  This can often follow one of 3 courses of action.
Location of the absent parent

Lack of support payments can mean that the non-custodial parent is voluntarily missing in order to avoid his/her financial responsibility.  In these cases, a Private Investigator can be employed to locate that individual, and once located, the custodial parent can then proceed with legal action to compel the continuation of child support.
Verification of employment or income
There are other situations where the non-custodial parent may be accessible but may claim that they have insufficient funds to meet their responsibilities.  A private investigator can help to verify the non-custodial parent's employment and provide circumstantial evidence of his/her income by collecting evidence and analyzing the non-custodial parent's lifestyle.  These details can then be used to assess whether the non-custodial parent is being truthful regarding his/her financial situation.
Learn How We Verify Employment" 
Location of Assets
In addition, where the non-custodial parent claims that he/she has insufficient assets to support the award of child support, a Private Investigator can be employed to uncover hidden assets and provide evidence as to the ability to provide support.
Learn How We Can Locate Assets
Regardless of the cause of non-payment, custodial parents should take action to protect their rights and the rights and welfare of the children. The resources and skills of a Private Investigator can be of great assistance in obtaining the evidence and/or information crucial to preserving those rights.
"Get the Support Your Family Deserves"
Our Expert Child Support Private Investigators can help you verify and gather the evidence you need in your child support case.
Available 24/7
Divorce proceedings are emotionally challenging, even in cases where there is an amicable separation.  However, when a split between parties turns into an effort to control or belittle the other person, these proceedings can move beyond contentious and into the realm of subterfuge. (more…)