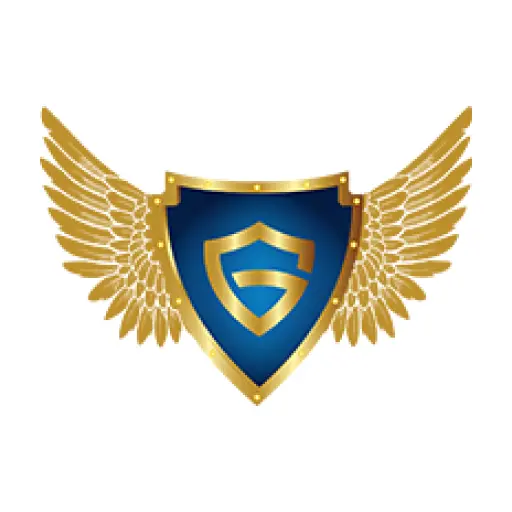 Whoever said you can't find your career and passion after your 20s either hasn't found it yet, isn't above the age of 30, or a stick in the mud. For me, I found my calling as a private investigator in my late 30s.
I had been working in the private sector for over 20 years. My day job working in sales, dealing with a grind that like many jobs, had a way to suck the life and soul out of you. Even though business was going well, I felt that my work was more for the company than my own success.
After nearly 20 plus years of the daily grind of selling automotive electronic equipment, I found myself burnt out and in need of a change in my professional life.
Since my spirit animal is the lion-the strong protector-I always strive to help and protect people, to ensure their comfort and safety. I began to search how I could protect others in the private sector and found private security. I researched the prerequisites needed to become a registered New York State security guard and got my registration. Shortly after, I began to work for a security agency on Long Island. I quickly moved up the ranks, eventually becoming the manager, overseeing a team of security professionals. While I had gained an immense amount of knowledge and connections during that time, I craved more.
I realized that the lion is more than a protector: He is a leader. I've always been someone who carves my own path, and knew that whatever direction I took next, I needed to be the person at the helm. I was tired of working for someone else's profits.
I took a jump: Run my own security agency. Many thought I was insane: I had only been in private security for three years. Do I really have the chops to run a security business? In the years of working in the security industry and establishing professional contacts with other individuals in the business, I called upon many of my highly skilled security colleagues to work with me in developing a network of trained security operators. This strategy worked out very well: When a contract came in, I was able to deploy myself and other professionals, to ensure the clients' needs and expectations were beyond satisfied.
In the years of working in the security industry, by fate I had the fortunate opportunity to meet an individual who had his Private Investigator license. In discussing my desire and his desires to grow our respective businesses, we chose to open a new business and further or professional footprint in combining both security and investigations under one roof.
Being a Private Investigator 
I entered the private investigation field hungry for action: I craved time out performing surveillances, getting into the action. However, as time progressed, I began to learn about the other dimensions of private investigations. It's more than the thrill of following vehicles and taking covert video: Private investigations is about helping others and using every resource you have available.
As I progressed in my career as private investigator, I learned more about the tools of the trade: From online databases, how to verify your findings, conducting interviews, to due diligence. I realized that there was a whole world beyond fieldwork as a PI.
This is when I found my new love in private investigations: digital forensics. I never imagined that my hobby in purchasing and playing with the latest technology, as well as my background in tech sales could be integrated into my private investigator work. Over time, I phased myself away from the field an into the conference room with clients, figuring out the latest perplexing case with the arsenal behind my desk. I found that the satisfaction of cracking a month's long digital forensic case or piecing together the rabbit hole in a person's social media activity was far more exhilarating.
Like life, private investigations is not all sunshine and roses. It is easy to become overwhelmed in an investigation, especially when you are not as experienced. Working as a private investigator requires organization and discipline to avoid falling into a pitfall of overworking the hours your client paid on the case. You will find yourself working extra hours into the night and weekends to do what it takes to solve it. It's important to learn when to push deeper and when it is time to step back and reevaluate your options. You need to know when it is time to move on, even though you may think the direction you are in is the right path.
Find Your Path
Don't ever think it is too late to change your career. I went from a sales job under someone else's thumb, to running my own successful private investigation agency. Even in my lows, I always remained steadfast and moved forward. I took some risks, but you must when you want to start running your own business. It hasn't always been easy, but I wouldn't trade this for anything.
All in all, this career continues to be a ride like no other. The best part of my job is the feeling I get when a client says, "Thank you." Not in the "obligatory social cues" kind of way, but the thank you where they look you in the eye with a deep, heartfelt, genuine gaze.
I am proud to be a private investigator.
ABOUT INVESTIGATOR MATTHEW D. SEIFER, LPI, NYS DCJS Cert.
Matthew Seifer is the Lead Licensed Private Investigator at Radius Investigations, Registered Armed Guard, and NYS Division of Criminal Justice Services Certified Instructor. Seifer is a US Army veteran with over 26 years experience in the private sector. Matthew specializes in corporate due diligence, TSCM bug sweeps, security services and assessments, and digital forensics. He has been featured on News 12 Long Island and Inside Edition for his work in active shooter training and drills. 
The 4 Most Common Myths of Working as a Private Investigator
It's safe to say that many of us have read or watched the likes of Sherlock Holmes, CSI, or Magnum P.I. and become starry-eyed towards the private investigation profession. New investigators enter the field expecting car chases, gun fights, and heart-stopping action. But once they have been in the industry, many become burned out or disheartened to see that it's not what they thought private investigation would be. As someone who is a licensed private investigator, I'll try to bring you down slowly.
Myth 1: We're just stalking people's spouses/exes
Surveillance is the most well-known service that private investigators provide, with the stereotype that we're hiding out behind alleys and street corners in a trench coat, following your cheating partner or spouse. While there are still private investigators who specialize in doing infidelity cases, many private investigators (including myself) have moved away from being "cheater chasers." Investigations are moving to the digital realm: with services including social media investigations, computer and phone forensics, and data acquisition. With that said, surveillance is still a valuable service and strategy: for example, using surveillance as a method in investigating and verifying a disability claim for a business or insurance company. As for being "stalkers", keep in mind that a licensed and insured investigator knows how to follow the proper legal procedures that differentiate "surveillance" from "stalking." (For example, a P.I. cannot illegally enter a property, home, or building, AKA breaking and entering. PINow has an excellent general guide on what private investigators can and cannot do.)
Myth 2: P.I.s only uses Google to find people (AKA: "I could do it myself with a little extra effort!")
I have had countless cases come in with this mentality. When we do background checks or missing person/asset searches, we are not just Googling it. Any Private Investigator worth their salt are licensed professionals who have access to top-quality legal documentation and databases that are not available to the public and restricted to licensed private investigators. Period. We have numerous posts discussing why using online databases not only are not comprehensive, but inaccurate and not kept up-to-date. With that said, even with our databases, getting a full comprehensive report of information on an individual is not going to be achieved just by entering a name and state into a database search. We cross-check information and utilize various resources and strategies, (depending on the case, can include fieldwork such as surveillance and interviewing neighbors) which is not something you can achieve with just a Google search or a cheap online database search service.
Myth 3: Private Investigation is always exciting
Sorry kids, it's (usually) not like the movies. Don't get me wrong, I have had cases that have been exciting and taken twists and turns that I never anticipated or could have ever imagined. But to be honest, you will be spending the majority of your time in the office or a surveillance vehicle. To succeed in this field, it's not just enough to be skilled in the physical work; You need to know how to gather intelligence, assess multiple streams of information, (most of which is digital) write top-notch comprehensive reports, (Reports are no joke and where you will easily spend most of your time. Regardless of what the client does with a report, it must be of a quality that is admissible in court) and conduct intake interviews.
Myth 4: We'll share our war stories with you
As I mentioned in the last myth, our work can get exciting and we do get cases that move in directions we never expected to go from the start. However, don't expect us to share the details with the world. Legitimate private investigators can only succeed by operating on strict confidentiality practices on all cases to protect them and their clients. Failure to maintain confidentiality not only is unethical, but can put our licenses on the line. Which means no, we are not going to hash out the latest cases with you.
Matthew Seifer
Matthew Seifer is the Lead Licensed Private Investigator at Radius Investigations, Registered Armed Guard, and NYS Division of Criminal Justice Services Certified Instructor. Seifer is a US Army veteran with over 26 years experience in the private sector. Matthew's specializes in corporate due diligence, TSCM bug sweeps, security services and assessments, and digital forensics