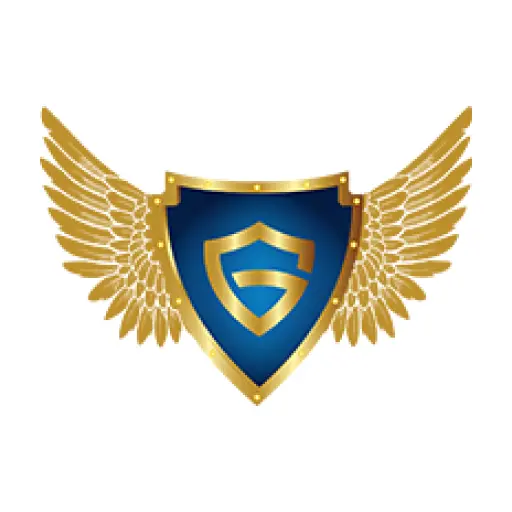 GPS Phone Tracking
GPS tracking is a valuable tool: Whether you are a parent keeping track of your kids as they go to and from school, monitoring your teenager as they become a more independent driver, or a business owner who wants to maximize efficiency and transparency in your fleet. Having a GPS tracking device in your vehicle or in a backpack is a great way to keep tabs on your loved ones.
GPS Phone Tracking: Is it enough?
Smartphones have come out with their own tracking capabilities, with Apple's Find My Friend for iPhone and iPad on iCloud and several apps available for Android. (although Google recently started to roll out the ability to share location via Google Maps) These apps allow the convenience of tracking loved ones through their smartphones under their current phone contracts. These apps are usually low or no cost, but as the adage goes: You get what you pay for.
Disadvantages to Phone Tracking
Battery and Data
You are limited to the battery capabilities of the phone, which combined with using other apps during use, can cause decreased battery life and performance on the phone, making it an easy excuse for those you are tracking to avoid being tracked. GPS tracking on a phone is notorious for racking up data, which could cause throttling or overage charges in your phone bill.
Easy to Turn Off
Amid privacy concerns, apps cannot force a user to keep GPS tracking on their phone: Which means that the user could turn off the tracking and attribute it to glitches, signal problems, or a dead battery. The other issue is that tracking apps can easily be manipulated: For example, some apps have reported that if the user is on a call, the tracking can stop in the duration of the phone call.
More Likely to Be Lost or Stolen
Phones are more likely to be stolen out of a vehicle than a tracking device, which while the phone can still be tracked, there is no guarantee you will be able to get the phone back. Plus if the thief does a factory reset on the phone, there is a chance that you will not be able to continue tracking it. (especially if you use the iPhone/iPad tracking with iCloud or Google Maps tracking)
Benefits of Using a GPS Tracking Device
No drain on phone battery or data
iTrail uses the Verizon CDMA network to transfer data, (which is included in the subscription to iTrail) and their product specifies that the device can run for 14 days from a full charge with 1 hour of movement per day. The device will also go to sleep if the vehicle is idle for a certain amount of time. By using a separate GPS device, it reduces data usage on your cellphone plan and saves battery for the user.
Alerts
Some phone tracking apps have alert systems, but devices like iTrail have alert systems to notify you if the driver goes above a certain speed, if they press the S.O.S button, turned off the device, if they departed or arrived at a certain destination, if they go outside a set geo-fence or travel area, or the battery is low. These alerts can be sent either via email or text to your phone.
Discreet
The iTrail device measures approximately at 3″x2″1″, making it easy to place in a glove compartment or backpack. KJB Security also offers a magnet case if you want to mount it to the vehicle.
Reports
Some apps either only show real-time tracking or are limited in history reports. ITrail Live allows you to review past data, including speed and location pings.
GPS tracking has become a vital tool in keeping track of loved ones or of a fleet if you run a field-based business. While smartphones have advanced considerably in the last few years in GPS tracking, they are not perfect when it comes to battery life and preventing someone from manipulating the phone settings. Having a dedicated GPS tracking device is the more efficient way to record a person's travels.
Call us at 1-888-698-0077 for more information on using GPS tracking devices
We are available 24/7
As the use of social media explodes, so does its use in divorce proceeding investigations. Lawyers are increasingly using content from social media and other electronic communication as evidence in divorce cases. Therefore, it is important not only to protect yourself by limiting what you communicate on social media while you are going through a divorce, but also to ensure your lawyer exploits whatever information your ex-spouse is indiscreetly making available over their social media channels.
More and more it is possible to use such information to support allegations of hidden assets, substance abuse, illicit affairs and the like. These revelations can have serious impacts on decisions from everything from child custody to alimony payments and settlement amounts.
The breakup of a marital relationship is a difficult thing to go through. This becomes even more arduous when the issue of child custody is in dispute. Whether you are the mother or the father, you may have to fight in court so you will not lose regular contact with your children. When faced with such a situation, you will need guidance from experts to help you win the case.
When it comes to the custody of children the standard in most jurisdictions is that the Court will do what is in the "best interest of the child". Therefore, in most instances, custody will be given to the parent who has the ability to best support and provide for their child's needs.
A divorce is never easy, and the process can take its toll on everyone involved. However, no matter how high the stress levels get, it's important that you take the steps needed to ensure that you get the best possible outcome from the divorce itself.
That's not always simple, and in many instances you might need some help. A good private investigator may be just what you need to help ensure that your rights and interests are protected during the divorce proceedings. Here are some of the services that Radius Investigations can provide you with.
Child Related Investigations – Looking into financial and employment information to determine whether or not funds are being hidden in order to avoid child support payments is a common issue many divorcees need assistance with. So are investigations into the suitability of a spouse's living arrangements as it relates to their children – if you need proof that the other party doesn't have a suitable home for a child, for example, our team of investigators can help.
Infidelity Investigations – Sometimes, a spouse's infidelity will have a major influence on the way a divorce moves forward, or even if someone decides to get divorced at all. As such, acquiring evidence of the infidelity is needed and is usually best left to the professionals.
Asset Searches – Divorce proceedings involve a lot of different things, but finances are often the most heavily disputed aspect. Asset searches allow the courts to see a clear, accurate breakdown of finances and are especially important when one party is hiding funds, income, or other assets.
Each of these steps could be used to help improve the outcome of your divorce, and as such it's worth considering hiring a private investigator if your divorce proceedings aren't moving forward as amicably as you would like. It's a difficult, stressful process and getting help is sometimes a necessity you can't ignore.
Divorce proceedings where young children are involved are especially sensitive, given the high priority on preserving the children's well-being. Far too frequently, however, the non-custodial parent may fall behind on or entirely discontinue support payments. For the custodial parent who needs the financial support to maintain a household and properly raise the children, this can feel like an overwhelming challenge.
How Can a Private Investigator Help Enforce Continuation of Child Support Payments?
When non-custodial child support has lapsed, many custodial parents will turn to a Private Investigator in order to help remedy the situation.  This can often follow one of 3 courses of action.
Location of the absent parent

Lack of support payments can mean that the non-custodial parent is voluntarily missing in order to avoid his/her financial responsibility.  In these cases, a Private Investigator can be employed to locate that individual, and once located, the custodial parent can then proceed with legal action to compel the continuation of child support.
Verification of employment or income
There are other situations where the non-custodial parent may be accessible but may claim that they have insufficient funds to meet their responsibilities.  A private investigator can help to verify the non-custodial parent's employment and provide circumstantial evidence of his/her income by collecting evidence and analyzing the non-custodial parent's lifestyle.  These details can then be used to assess whether the non-custodial parent is being truthful regarding his/her financial situation.
Learn How We Verify Employment" 
Location of Assets
In addition, where the non-custodial parent claims that he/she has insufficient assets to support the award of child support, a Private Investigator can be employed to uncover hidden assets and provide evidence as to the ability to provide support.
Learn How We Can Locate Assets
Regardless of the cause of non-payment, custodial parents should take action to protect their rights and the rights and welfare of the children. The resources and skills of a Private Investigator can be of great assistance in obtaining the evidence and/or information crucial to preserving those rights.
"Get the Support Your Family Deserves"
Our Expert Child Support Private Investigators can help you verify and gather the evidence you need in your child support case.
Available 24/7
As the most heavily populated city in the country, New York is home to all kinds of people – and all kinds of situations. That's a big part of why residents here rely on private investigators on a regular basis to help them overcome different issues that may have arisen in their lives. While private detectives often focus on things like insurance fraud, workers compensation suits, or even domestic infidelity cases, another area that they can help with is in child-related investigations. (more…)
If you are concerned about your former spouse getting custody of your children, you should consider hiring a private investigator. NYC has several investigators with the right resources that can unveil the information you seek. Consider how the typical private investigator in NYC can help you with your child custody case.
Gaining the Right Documentation For Your Child Custody Case
A good private investigator can easily find documents that support your suspicions if you think your former spouse is not a good parent for your children. Investigators frequently know which records to check in order to gain evidence that supports your case. These might include criminal records and work history. You have every right to ensure that the person your children are staying with is able to provide a healthy, safe environment, so it makes sense to have important records checked. If we find anything that is amiss or can prove that your former spouse is not fit to raise children, you can likely use it to support your position in your child custody case.
Tracking Your Former Spouse
If you have reason to believe that your former spouse leads a dangerous lifestyle not suitable for children, a private investigator can track him or her to get the proof you need. For example, if you suspect your former partner is doing drugs or abusing alcohol with your children around, an investigator can obtain proof that you can present to the court. GPS tracking devices can get the results you need, and when it comes to the typical private investigator, NYC residents should be pleased to know most of them have this kind of resource.
Covert Surveillance
Being discreet is one major detail that you would probably expect to find in the average private investigator. NYC, fortunately, has at least a few investigators who are quite inconspicuous, using hidden cameras when necessary to catch your former spouse in the act. Whether you suspect he or she uses drugs, works at an illegal profession, or generally neglects the kids, a hidden camera may be what you need to confirm these beliefs.
When hiring a private investigator, NYC residents looking for help with a child custody case should seek out a professional with the necessary experience. You are advised to find an investigator who has gotten results for past clients, helping them gain custody or at least visitation with their children after revealing the results of the investigation.