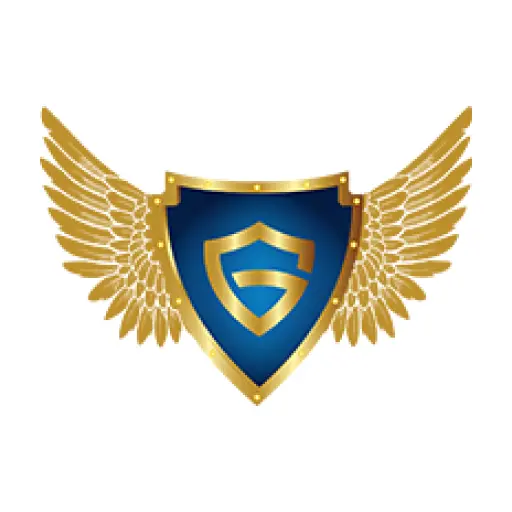 This year marks the tenth anniversary since the founding of Radius Investigations by Matthew D. Seifer. In that time, our firm has flourished, with valuable knowledge picked up along the way. In the last year, our investigative team has been working tirelessly to provide more educational resources to the public on private investigation and security. Our topics of expertise range from risk management, anti-crime and survival, cybersecurity / cyber investigations, background check investigations, locating missing persons, TCSM bug sweeps, surveillance, insurance fraud, and more.
The main two reasons Radius Investigations has made education their initiative: 1., The Private Investigation field is widely misunderstood. In previous posts, we have begun to bust some of the common myths, but we know there are more misconceptions out there that we hope we can clear up. 2., Our duty as private investigators and security consultants is to protect and save the lives we serve. We hope that our educational resources will help you and your loved ones. From our fun facts to vital survival skills, our goal is to Promote Safety and Security through Knowledge and Education.
In line with our educational initiatives, we invite you to ask us questions about private investigation. As "No Bull" private investigators, we stick to the facts and give it to you straight; We are happy to answer your questions and give advice, like we have done in the last decade. We have had several cases over the years where a client can easily perform what needs to be done for their situation, but needed a nudge the right direction to do so. We've never accepted money in those cases: We want to be paid for the jobs our clients can't do.
Got Questions? Want to Get More Insights about Private Investigation? Ask Us!
We will be answering questions through our blog and social media. Your question may have a chance of appearing in our next blog post!
Disclaimer: While we uphold 100% confidentiality and sensitivity, by filling out the form below for our "Ask a Private Investigator" blog posts, you are acknowledging that your name, location, and message submitted through this form on this page may be posted at a future date online: through Radius Investigations and their affiliates' blog, social media accounts, or for other marketing purposes. You also understand that you may be contacted by associates of Radius Investigations for more information, if needed. Radius Investigations, Inc. does not provide legal advice: any legal questions should be referred to a licensed legal professional. Radius Investigations, Inc. does not share or sell your contact information to affiliates nor marketing companies. DO NOT fill out this form if you do not agree to the terms outlined above. Please use our regular contact form for any questions or comments you wish to keep completely confidential with our private detectives at Radius investigations, Inc.
Matthew Seifer and Don Longo had the opportunity to discuss the recent active shooter incidents and how to survive with host Tom Schiliro on "Your Island with Tom Schiliro" on LI News Radio 103.9FM. This took place the day after hosting our first active shooter seminar. This radio segment is an excellent introduction for active shooter survival, but not as comprehensive as our seminars. You can sign up for our email list to stay updated on upcoming seminar dates. We expect to do monthly seminars starting in January 2018.
This segment was broken into two parts. Each part is approximately 20 minutes.
Part 1:
Part 2:
Licensed P.I. and Retired Police Officer Don Longo Presents Active Shooter Survival Seminars
Radius Investigations, Inc. Hosts Seminars by Anti-Crime and Active Shooter Security Expert
Hauppauge, NY: In response to the recent Las Vegas mass shooting tragedy, Radius Investigations, Inc. has announced their partnership with Anti-Crime Technique and Tactics expert Don Longo, to kick off hosting a series of anti-crime tactic and technique public seminars, at Radius Investigations' headquarters. The first topic on surviving an active shooter incident will be open to the public in the Citibank building on Motor Parkway in Hauppauge. Don Longo is a licensed private investigator and decorated Retired Suffolk County Police Officer with over 30 years' experience in law enforcement and security. Longo specializes in domestic and international anti-crime tactics and techniques, with previous experience with members of the FBI and U.S. Secret Service. His other seminar topics include Senior scams, international travel safety, recognizing potentially violent behavior in adults and children, and "verbal judo": a technique that is used in training police officers to verbally deescalate tense situations, modified for the public audience.
In response to the recent announcement, Licensed Lead Private Investigator at Radius Investigations, Matthew D. Seifer said, "It is an honor to host these seminars by such an esteemed individual that is Don Longo. His knowledge and professionalism are in line with our initiatives in offering valuable educational resources for our clients, local businesses, the New York and Long Island communities. By Promoting Safety and Security through Knowledge and Education, our goal is to help save lives in the event of an emergency." Radius Investigations has been working intensely this year to present educational opportunities to the public, including a partnership with Safety Quest, Ltd. in providing certified instruction for NYS Security Guard Training Courses at Radius Investigations' new location.
The first lecture by Don Longo, "How To Survive an Active Shooter Incident", will be on Nov. 9th from 7 pm-9 pm, hosted downstairs in the Media Center at Radius Investigations' facility at 150 Motor Parkway, Hauppauge, New York, 11788. Seating will be limited; Advance registration is required. To see the full schedule and registration information for the Anti-Crime Tactics and Techniques Seminars or request a seminar at your location, visit Radius Investigations' website. (https://gstny.com/anti-crime-active-shooter-seminars/ )
About Radius Investigations, Inc: Radius Investigations Inc., located on Long Island in Hauppauge, New York, is not your typical private investigation firm. Radius Investigations is one of the first to provide not only private investigation and security consulting services, but host NYS Security Guard Training courses in their 90-person classroom facility. Radius Investigations, Inc., was founded in 2007 by Matthew D. Seifer, an army veteran, Lead Licensed Investigator, Registered Armed Guard, and NYS DCJS Certified Instructor. Radius Investigations' network of expert "no bull" private investigators works with clients in New York and worldwide to gather actionable intelligence to help them make informed decisions.
MEDIA CONTACT:
Heather Cavanaugh
Marketing Coordinator, Radius Investigations, Inc.
631-351-6473
h.thurm@radiusinvestigations.com
With phone and mobile scams on the rise, and the recent Equifax data breach, people are concerned for the security of their financial accounts. Unfortunately, there is an increase in phone scammers who are impersonating major banks to try to obtain your financial information. These scammers can be difficult to detect: They can obtain information from hacking your online account or on hard inquiries you have had done. (while the banks may have quality security, there is no guarantee that the company running the credit check is completely secure) They then use this information to make themselves look more legitimate. After all, it's hard to question when they correctly tell you when your next payment is due as well as the balance on the account. From there, they may ask for your social security number, account number, and/or routing number. While they have become more cunning, you can prevent them from taking advantage of you and your accounts.
Here are some tips to avoid having your identity stolen and financial accounts compromised:
Resources from Infographic:
Fox Business: Study: 27 Million Americans Fell for Phone Scams in 2015 
While we never hope to be in this situation, the reality is that mass shooting in large public areas are on the rise. The tragedies that occurred in Las Vegas in late 2017, Marjory Stoneman Douglas High School in early 2018, and countless others, are sober reminders that these situations can happen anytime, anywhere. In reaction to this, while there will be much political debate on gun control and mental health for months to come, (whether anything comes of it is another story) the best thing you can do today is be proactive in learning about what to do to survive a mass shooting, even if you don't have any training. Knowledge is power.
Our key contributor today is Long Island Licensed Private Investigator, Registered Armed Security Guard, and NYS DCJS Certified Instructor, Matthew D Seifer, who gives his expertise in outlining five key things you need to do in order to get out of an active shooter situation:
1. Use Situational Awareness:
You know those bland and boring safety demonstrations you have to sit through on a plane or in a movie theater? Don't dismiss them, pay attention and use that knowledge to your advantage. Any time you enter a space, note the exits and emergency exit locations, as well as any obstacles that may be problematic. Always be aware of what is happening around you, and act upon that information. Our minds tend to associate sounds or stimuli that are a threat as innocuous. For example, many concert-goers in the Las Vegas mass shooting thought at first that the gunshots were pyrotechnics malfunctioning or fireworks. It wasn't until country music singer Jason Aldean ran off the stage and victims began to drop while bleeding, that the crowd realized something was amiss. In another mass shooting, on that fateful Valentine's Day at Marjory Stoneman Douglas High School, some students reported that when they heard gunfire, they at first thought the sound of gunshots were balloons popping.  When in doubt, get out.
2. React Immediately to a Threat:
Every second count in an active shooter event. According to a 2013 report by the U.S. Department of Justice, approximately 70% of Active Shooter incidents ended within 5 minutes. (Although the Las Vegas mass shooting was an outlier, lasting 10-15 minutes) It can take law enforcement an average of 10 minutes to respond, enter, and engage the shooter, with the same report stating that 60% of active shooter incidents ended before police arrived.
As seen in Las Vegas, in a short amount of time, a devastating amount of damage can be amassed. Your best chance at ensuring survival is in your actions. Having the knowledge from using the situational awareness techniques mentioned earlier can help you make the most informed escape route:
3. Run.
If you are able to safely escape, do so. Employ tactical moves such as using cover as you make your way to an exit and escaping the "kill zone." Do not stop moving until you reach a safe place. Many victims in the Las Vegas shooting dropped to the ground to try to avoid gunfire, but unfortunately, due to the lack of cover, they were hit by the gunman's high vantage point. If you cannot run......
4. Hide.
If a safe escape is not possible, find a safe place to hide. If there is not a designated safe room, or cannot reach it, find a room that locks from inside, then lock and barricade the door. Arm yourself with any improvised weapons you can find. Use large protective objects to block yourself from potential gunfire. Most importantly, remain quiet.
Additionally, you need to find cover, not concealment. Concealment will only obscure you from view, but not protect you from bullets. These can be things such as wooden fences, garage doors, car doors, fabric walls, sheetrock, or other weak materials. The cover will block you from view and provide you with protection from gunfire. Look for cover behind things made of concrete or heavy steel, such as barriers, columns, vehicles, (stay near the engine block and front wheels to avoid being hit by gunfire that ricochets under the car) and thick walls.
5. Fight.
This is an absolute last resort, after exhausting the run and hide options. At this point, you need to decide to survive: If you encounter the shooter, your only hope is to fight for your life. Commit to taking them down, with whatever means necessary. Use improvised weapons, aggression, and do not stop until the shooter has been neutralized. Your success hinges on your will to live and a survivor mindset.
Matthew Seifer provides anti-crime seminars to the public, including: schools, places of worship, corporations, businesses, entertainment venues, hotels and resorts, libraries, and non-profit organizations. His renowned active shooter seminars go more in depth to cover topics such as:
How to prepare and plan for an active shooter incident (also known as an Emergency Response Plan or ERP)
How to recognize indicators of an active shooter before overt action occurs
Known behaviors of active shooters during an incident
Actions to take when confronted with an active shooter
Effective response procedures for escaping, hiding, and fighting
Proper alert procedures
Establishing and using Safe Rooms
Correct responsive actions upon arrival of law enforcement personnel
If you would like more in depth knowledge of how to survive an active shooter situation, you can get more information or request a seminar with our new training division, Guardian Security Training, for your place or work, worship, school, local library, or public space.
Request a Seminar from Anti-Crime Tactic and Technique Expert Don Longo to protect yourself and your loved ones from an active shooter situation.
What is SMiShing?
SMiShing, (also known as SMS phishing) is a scam where a link is sent to a user via text message to do any of the following:
Steal private information (tax ids, bank information, social security numbers)
Install viruses and malware to track your phone usage and logins.
Smishing has only been around since 2008, but it is on the rise: you are seven times more likely to receive a smishing text than email spam. What is more disturbing is that users are three times more likely to respond to a smishing text than a phishing email. Smashing can appear in texting apps as well as your text messages.
How does Smishing work?
A scammer will send you a text with a URL and encourage you to tap the link while claiming to be a government agency, a bank, or a reputable company. Typical smishing texts are about your financial accounts being compromised and to contact their number or use the link to send them your personal information. Sometimes, scammers will "spoof", or use a phone number of someone you may know to make a text look like it is coming from them. If you see a strange text from a friend, call your friend back to see if they actually sent the message.
Is Smishing like email phishing?
The messages and tactics are similar to email phishing: spoofing as a bank to alert you that your account is compromised, the IRS sending you a message that your tax return is overdue, a store sending you a deal or offer, or a prized company claiming you have won and need to go to a URL to redeem it. Like email phishing, the goal of a smishing scammer is to obtain your personal information or install viruses on your device. Since email providers are getting smarter at detecting phishing accounts and shutting them down, scammers are moving to the new, less secure terrain of SMS on mobile. As we have discussed in previous posts, mobile devices have suffered from serious security vulnerabilities, as the mobile technology boom has not caught up with security measures, unlike computers.
How can I prevent being Smashed?
Any time you receive a text alert that your account has been compromised or the IRS is alerting you about a return, always call the agencies directly or login to their website directly through a browser app to confirm your account. Never tap a link in a text message if you suspect it is spam. Any banks that you use will only send SMS alerts if you explicitly authorize them, and they will never ask for your account information via text. The IRS nor any government agency will ever contact you via text. As for preventing any smishing texts from being sent to you, like email phishing, it is impossible to stop from receiving any spam texts in the first place, but you can take actions to prevent yourself from giving personal information:
What do I do if I suspect a text is a spam or Smishing?
DO NOT call the number or reply to the text
DO NOT reply with "STOP" or "NO", this will only confirm to the scammers that your number is active
DO forward the smishing text to 7726, which spells out "SPAM." This will tell your carrier to block the number from future texts.
DO when in doubt, delete the message.
This week, we will be taking a small break from our usual "Fun Fact Friday" schedule; I felt that this topic is far more pressing.
While many of us are preparing or already on the final summer vacations during the Labor Day holiday weekend, there are those who will not be able to celebrate this week. As Hurricane, Tropical Storm, then Hurricane again, Harvey finally vacated Southern Texas, the damage left behind is, for lack of better words: devastating. As of writing this, it has been reported that there are over 37 people have been declared dead, including Houston Police Sgt. Steve Perez, who drowned while trying to get to work. Countless more are injured and missing. That count, unfortunately, is expected to increase.
We at Radius Investigations still remember the destruction left in the wake of Hurricane Sandy on Long Island, yet that seems to pale in comparison to this storm that has wracked the South. We remember and honor those who came to our aid while many of us were left without power and amenities for weeks, trying to rebuild what was damaged and lost. There is a reason that #LongIslandStrong was trending during Sandy: We rose up to the occasion and were able to get our lives back. Almost 5 years later, our associates frequently visit the South Shore of Long Island and find that many have rebuilt, raising their houses to prevent another storm from wiping them out, refusing to leave the place they call home. While they have come back strong, you can still find houses abandoned or demolished in response to Sandy. I can assure you that Big Fightin' Texas will be no less resilient, but there is a caveat: Just like with us in 2012, they will need help to get back on their feet. Countless volunteers and heroes have already stepped up to assist in rescuing and evacuating residents from the deep floodwaters, but are in dire need of supplies and amenities.
Our subscribers and readers come from all over the United States and around the world: Even if you are not in Texas, we ask that you provide support in any way that you are able. Here are multiple credible resources who are requesting donations. To preface, many organizations have asked that monetary donations be a priority over sending supplies, to ensure that the necessary materials purchased can handle the current difficulties in logistics.
Local Charities:
Hurricane Harvey Relief Fund (put in place by Houston Mayor Sylvester Turner)
Houston Food Bank (They are currently closed due to the flood waters, but are accepting donations in anticipation for increased demand)
Local Animal Rescues/Shelters:
San Antonio Humane Society (Harvey's Heroes Disaster Fund)
National/International Organizations (Charity Navigator has an excellent resource of credible organizations specifically working in response to the Harvey disaster: )
American Red Cross (There is a current emergency need for blood donations, please check with your local blood bank or drive)
The Internet has opened a wide net of resources for people to research, find, and gather information across the world, in a way that simply did not exist just a few decades ago. The internet has become a powerful tool for the public and in private investigations, and a way to network and solve cold cases.
The Doe Network is an online resource that lists cold cases of those who have disappeared or are unidentified decedents. The purpose of the network is to help bring any information to the public in the hope that they can be identified or matched. The files detail physical estimations, age approximations, any tattoos or markings, facial reconstruction or pictures, circumstances around the disappearance, any sightings, and recovery. Through volunteers on the internet and private investigators, any information on a potential match can be submitted to the network, which is reviewed by 16 volunteers. Once enough information on a possible match has been gathered, the findings are sent to the appropriate authorities for further investigation. Countless frequent members, from stay-at-home mothers to bankers, factory workers, and waiters by day, spend their evenings scouring endless reports, newspaper articles, and public information to try to identify countless Does.
As of December 2016, The Doe Network has solved 74 cold cases through its network and assistance. There have been many notable cases from their network, such as a man who vanished after telling his employees his desire to go to Texas to become a cowboy and became a ranch worker for 21 years. After crashing a tractor in 2007, an insurance agent assigned to his claim researched information on the gentleman and found his picture on the Doe Network. Several cases have been solved through the network's members' phenomenal memory and research skills, including a member being able to amazingly recall a tattoo they saw on a decedent on the Doe Network when reviewing a missing person report, solving the 4-year-old case, and another member identifying 10-year-old unidentified remains from Maryland, based on the congenital brain condition listed on the autopsy matched a scar on the back of the neck in a missing persons report. A cold case on a victim who was murder two years prior was solved through the network by identifying a unique t-shirt on the body and a family reunion event.
These methods of discovery in these cases are bizarre and at worst, coincidental, but were vital in finally placing these unnamed Does to rest. While law enforcement was leery at first to trust these amateur sleuths when the Doe Network launched in 1999, as their solved cases increased by the dozens and they received more media attention, law enforcement agencies are now more open to their help in the most perplexing cold cases that haunt the police's precincts. With the ability and accessibility to closely network and research on the internet, organizations like The Doe Network are finally bringing light on some of the oldest and toughest cases.
Source: Doe Network
News organizations worldwide are reporting that Leslie Lapayowker, a former Airbnb "super host" and guest at Carlos Del Olmo's residence through Airbnb, was a victim of sexual assault from Del Olmo during her stay. Lapayowker has filed a lawsuit against Airbnb for negligence in reporting Del Olmo's previous criminal history.
Lapayowker alleges that Del Olmo would make suggestive comments towards her, pound on her windshield while she was in the vehicle, and scream at his son loud enough for her to hear through the attached studio she was renting for the month. She left the studio after three nights but returned to pick up a few items that she had left. Del Olmo let her inside, trapped her in the room, masturbated in front of her, ejaculated into a trash can, then as he let her leave stated: "Don't forget to leave me a positive review on Airbnb."
Since Lapayowker has reported the incident to the police and Airbnb, Airbnb removed Del Olmo from their website. The attorney representing Ms. Lapayowker discovered through Del Olmo's criminal records that he had been arrested and charged in 2013 for the battery. He was accused of pulling his former girlfriend by her hair, dragging her from the back to the front seat of his car while his child was in the vehicle. Del Olmo was never convicted but was referred to as an anger management program. Airbnb stated that they had done a background check on Del Olmo, but Lapayowker is suing for not disclosing the arrest to her and allowing him to host on the website.
Two questions remain: Was their background check provider thorough enough to report back the domestic violence arrest? If so, why did Airbnb still approve Del Olmo?
Background Check Providers-Did they report enough?
If the provider did not report back the arrest in the background check results, it would not be a surprise. We have discussed in our blog several times about how there are many online background check providers out there, but they may not have access to legal databases.  Airbnb even states on their help page that their background checks may not be thorough or accurate: "Due to the way certain databases are maintained, there may be gaps in the coverage provided by public records searches, and the online databases may be only updated periodically by local governments which we do not control or direct. Results of these database checks may not reveal or include recent criminal record activity." Regardless, companies are placing themselves at a liability by relying on background providers that may not have full, accurate, licensed access to background information. In order to access licensed proprietary databases, which can include the most updated criminal records and legal information, you need to be a professional with the proper legal licensing, such as a licensed private investigator.
Even if the provider did not accurately report the arrest, the fault would still lie with Airbnb for not crosschecking and verifying the information. Companies are catching on to this by hiring licensed private investigators to performed verified background check services to protect their liability.
Did Airbnb Practice Due Diligence?
According to Airbnb's help page, in the US they check "certain databases of public state and county criminal records, as well as state and national sex offender registries for criminal convictions and sex offender registrations." They also check the OFAC list for terrorist designations. Airbnb has not commented on whether they knew about Del Olmo's previous arrest, citing the Fair Credit Reporting Act, which prohibits disclosure of background check results, however, they did confirm that Del Olmo showed no prior convictions. Airbnb reports that they run background checks on at least the user's first and last name as well as the date of birth. However, what they state on their help page brings more concern on their level of due diligence: "We do not have these identifiers [full name and date of birth] for all hosts and guests and therefore cannot guarantee that we have conducted a check on every host or guest." Airbnb is missing vital information for background checks when users apply to be hosts or guests on their website. Airbnb should have a consistent signup process that disallows incomplete information in an application.
Bottom Line
It has not yet been confirmed whether the provider did not accurately report the arrest or if Airbnb was aware of the previous arrest and neglected to deny Del Olmo as a host. Regardless, Airbnb has a vast peer-to-peer travel hosting network with no face-to-face time with their hosts. It is imperative that they get their background check information from verified services from licensed private investigators and follow through on intelligence they receive to keep their website service safe for the public. Otherwise, Airbnb will be facing more lawsuits and put the company's future in jeopardy.
GPS Phone Tracking
GPS tracking is a valuable tool: Whether you are a parent keeping track of your kids as they go to and from school, monitoring your teenager as they become a more independent driver, or a business owner who wants to maximize efficiency and transparency in your fleet. Having a GPS tracking device in your vehicle or in a backpack is a great way to keep tabs on your loved ones.
GPS Phone Tracking: Is it enough?
Smartphones have come out with their own tracking capabilities, with Apple's Find My Friend for iPhone and iPad on iCloud and several apps available for Android. (although Google recently started to roll out the ability to share location via Google Maps) These apps allow the convenience of tracking loved ones through their smartphones under their current phone contracts. These apps are usually low or no cost, but as the adage goes: You get what you pay for.
Disadvantages to Phone Tracking
Battery and Data
You are limited to the battery capabilities of the phone, which combined with using other apps during use, can cause decreased battery life and performance on the phone, making it an easy excuse for those you are tracking to avoid being tracked. GPS tracking on a phone is notorious for racking up data, which could cause throttling or overage charges in your phone bill.
Easy to Turn Off
Amid privacy concerns, apps cannot force a user to keep GPS tracking on their phone: Which means that the user could turn off the tracking and attribute it to glitches, signal problems, or a dead battery. The other issue is that tracking apps can easily be manipulated: For example, some apps have reported that if the user is on a call, the tracking can stop in the duration of the phone call.
More Likely to Be Lost or Stolen
Phones are more likely to be stolen out of a vehicle than a tracking device, which while the phone can still be tracked, there is no guarantee you will be able to get the phone back. Plus if the thief does a factory reset on the phone, there is a chance that you will not be able to continue tracking it. (especially if you use the iPhone/iPad tracking with iCloud or Google Maps tracking)
Benefits of Using a GPS Tracking Device
No drain on phone battery or data
iTrail uses the Verizon CDMA network to transfer data, (which is included in the subscription to iTrail) and their product specifies that the device can run for 14 days from a full charge with 1 hour of movement per day. The device will also go to sleep if the vehicle is idle for a certain amount of time. By using a separate GPS device, it reduces data usage on your cellphone plan and saves battery for the user.
Alerts
Some phone tracking apps have alert systems, but devices like iTrail have alert systems to notify you if the driver goes above a certain speed, if they press the S.O.S button, turned off the device, if they departed or arrived at a certain destination, if they go outside a set geo-fence or travel area, or the battery is low. These alerts can be sent either via email or text to your phone.
Discreet
The iTrail device measures approximately at 3″x2″1″, making it easy to place in a glove compartment or backpack. KJB Security also offers a magnet case if you want to mount it to the vehicle.
Reports
Some apps either only show real-time tracking or are limited in history reports. ITrail Live allows you to review past data, including speed and location pings.
GPS tracking has become a vital tool in keeping track of loved ones or of a fleet if you run a field-based business. While smartphones have advanced considerably in the last few years in GPS tracking, they are not perfect when it comes to battery life and preventing someone from manipulating the phone settings. Having a dedicated GPS tracking device is the more efficient way to record a person's travels.
Call us at 1-888-698-0077 for more information on using GPS tracking devices
We are available 24/7