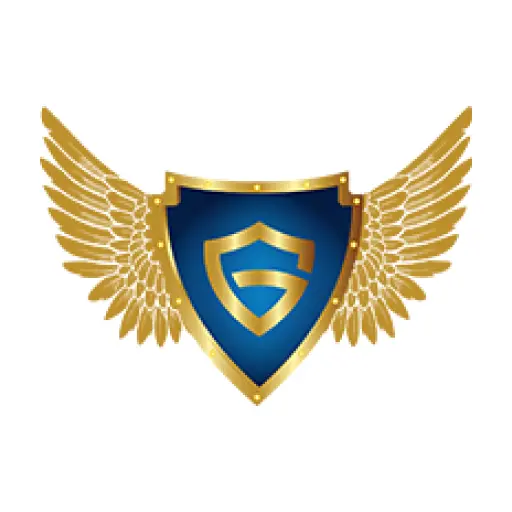 Investigations into Elder Neglect and Abuse on Long Island
Making the decision on moving forward with an elderly person's care can be difficult. The children and grandchildren want what is best for their elder parents and loved ones. Many try to take on the daily care themselves, but find it impossible to balance it with their work and personal obligations. Stuck in difficult circumstances, families reach out to caretaker professionals, assisted living homes, and nursing homes to help their loved ones. Thanks to caring professionals and stricter regulations from states such as New York, many facilities and caretakers offer safe, clean, professional, and compassionate care for senior citizens. Unfortunately, there are caretakers and facilities that fall through the cracks and do not provide quality care. Guardian Investigations is committed to gathering intelligence and evidence to ensure that elders are receiving proper care.
How Guardian Investigations Can Help Your Elder Neglect or Abuse Case
Guardian Investigations offers several services that can be used to confirm whether elder abuse or neglect are taking place, and provide admissible evidence:
Surveillance/Activity Checks (to monitor whether caretakers are arriving and working at their scheduled times)
Hidden cameras: Consultation on purchasing and instruction on setup and use
Background checks on senior living facilities and caretakers
Analysis of due diligence of the facilities, reporting agencies, or caretaker agency
What Are the Signs of Elder Abuse or Neglect?
If you suspect that a senior is not receiving proper care, is being abused, or being neglected, look for these signs:
Elder Abuse
Elder has not been kept in good hygiene. Clothes are dirty, soiled, and unkempt, hair is messy and oily, they are not clean, and may have skin rashes (which can happen from a lack of bathing or a reaction to certain medications, foods, soaps, or fragrances)
The home or living area is unusually messy and unorganized
Bedsores
Lack of appetite and weight loss
Personal items are missing or broken (eyeglasses, medical supplies such as testers and insulin, hearing aids, walkers, canes, dentures)
The senior is experiencing withdrawals, physical, or behavioral changes from not receiving medications or proper medical care
Note that these signs are not all inclusive. Here are the signs and different types of abuse:
Physical Abuse
Person has unexplained or odd explanations for injuries such as sprained or broken bones, burns, cuts, and bruises (keep in mind that a person can be more sensitive to bruising if they are on certain blood medications)
The victim does not want to share how an injury occurred or claims not to remember
Refusal to have medical attention on injuries
Injuries are reoccurring
Sexual Abuse
Contracted sexual transmitted diseases
Has torn and/or bloody clothes, especially pants and underwear
Has bruising and injuries in the pelvic area and breasts
Vaginal or anal bleeding
Difficulty walking or standing
Caretaker touches frequently and flirty behavior
Psychological Abuse
Is withdrawn and/or easily frightened
Behavior changes not attributed to cognitive health
Rocks self back and forth, biting lips or fingers, sucks thumb, or mumbles
Caregiver snaps or yells at the elder
Suffers from depression, isolation, or confusion; loses interest in hobbies or things they used to enjoy
Sleep problems
Financial Exploitation
Unexplained and/or more frequent withdrawals
New credit cards and bank accounts opened
Unusual purchases
Victim has a new "friend" who may be taking advantage of them
Legal documents have suddenly changed or disappeared
Any computers that the victim used, especially to access financial records, disappears for "repairs" or to "borrow"
Financial statements are missing
Bills are unpaid, utilities shut off, warnings of eviction
Suspected forged signatures
What Should I Do If I Suspect Elder Abuse or Neglect?
If you suspect abuse or neglect and the elderly person is in immediate physical danger, call 911 or your local emergency number. If the danger is not immediate, the next steps can vary by situation and you will need to use your best judgement on how to proceed. If you feel that neglect is occurring because the caretaker is overwhelmed or under qualified, speak to their supervisor. If they avoid your questions or the situation has not been resolved, make a report with the police and Adult Protective Services.
Note that without solid evidence, the police or APS may not move forward with an investigation or can be overwhelmed with cases to be able to pursue the matter. You may need to gather more evidence to strengthen your case and do an independent investigation, with the help of a licensed private investigator.
Don't Face This Tough Situation Alone
Get a Free Confidential Estimate
Let our compassionate licensed private investigators help you gather the answers you seek to make an informed decision.
We offer a free, no obligation, 100% confidential estimate.
Click below to fill out a contact form and our experts will contact you. Don't want to wait?
Call us toll-free 1-888-698-0077 our private investigators are available 24/7 to speak with you.