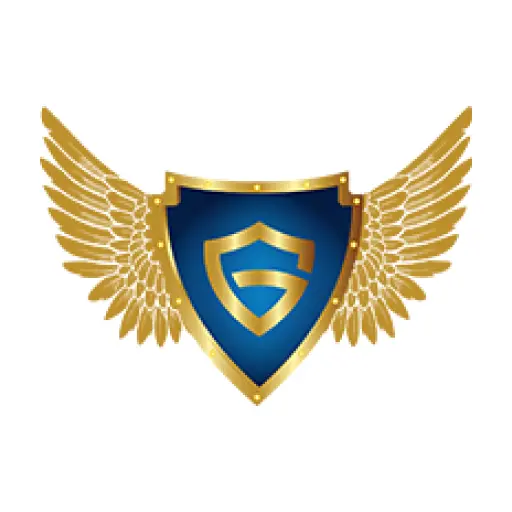 Long Island Private Investigators
Guardian Investigations' Private Investigators serve the Long Island and New York City communities.
Over 10 Years of Trusted Expertise
Available 24/7
888-698-0077
Who We Are
We specialize in strategically obtaining the necessary facts you need when others cannot.
What We Do
We specialize in strategically obtaining the necessary facts you need when others cannot.
Who We Serve
We specialize in strategically obtaining the necessary facts you need when others cannot.
Your Long Island Private Investigators
We are Guardian Investigations Inc., born and raised on Long Island, New York, and located near the center of the island in Hauppauge to stay close to our roots.
Our licensed and bonded agency of private investigators are committed to providing quality and transparent private investigation and security services to Nassau County, Suffolk County, and New York City.
Our clientele is as diverse as the Long Island community, including law firms, small-to-medium sized businesses, local and multinational corporations, private clients, high-profile clients, financial professionals, religious institutions, and nonprofits.
Our expertise is unmatched. Here are a few of our many specialty services:
Investigations
Corporate Investigations
Matrimonial Investigations
Child Custody Investigations
Missing Persons Investigations
Criminal Investigations and Litigation Support
Surveillance and Undercover Investigation
Computer Forensics
Computer, Smartphone, and iPhone Forensics
Social Media Investigations
Bug Sweeping (TSCM)
Data Retrieval and Acquisition
Digital Evidence and e-Discovery
Cyberbullying / Harassment Investigation
Background Checks
Personal Background Checks
Employee Background Checks
Business Intelligence
International Investigations
Nanny Background Checks
Caregiver Background Checks
Tenant Background Checks
Security Services
Security Threat Assessments
Private Security Services
Surveillance
Aerial Drone Surveillance
Stalking and Harassment Investigation
Threat Investigation
Why Choose Us?
Simple. We Are "No Bull":
We are here to find answers, not take you for a ride.
We set ourselves apart from the rest with these simple rules:
From the moment we make contact, we provide top-quality services from bonded and licensed private investigators that deal in facts. We offer advice and solutions that will achieve the results you need for your case, not just sell you unnecessary fluff. Our final reports are comprehensive, thorough, and get straight to the point.
We don't run and hide. We work with you every step of the way in getting intelligence. All of our clients have access to our online portal where you can view any recent updates to your case, as well as any video or photo documentation. We are available 24/7 to assist you and answer questions to your case.
As a veteran owned agency, we take on the military philosophy of never giving up and working as a team. We will work tirelessly and access our vast number of resources and networks to give you the information you need to make informed decisions on your situation.
From our national and local charity work to you, our compassion towards your search for answers will never leave you feeling like nothing more than a number or case file. When you speak with us, we listen intently to understand your situation and give the best advice and strategies for your case, not just wait for you to stop talking so we can make our point.
What Our Clients Say About Us:
"Mr. Seifer provides a very professional, trustworthy service and is very knowledgeable in his field. He goes above and beyond to accommodate his clients to get the best results."
- Lisa Martelloni
Product Management Engineering – Max Mobilcom
"Guardian Investigations went the extra, extra mile for me trying to locate the executor and beneficiary of my father's estate. Heartbroken, I was pretty down after a month of searching and effort, but he answered my prayers and found my brothers son and my brother ONLY BECAUSE he went the extra mile for me. As a lifelong Deep Sea – Merchant Mariner and seven-year Veteran active service of the USCG and USN and 17 years USNR – this is not BS. I do not BS. I totally endorse Guardian Investigations. Thank You Mathew"
First Officer – U.S. Navy Military Sealift Command

"I will start with a conclusion – the job was done successfully! I have never dealt with private investigators, and i am glad i met a professional with a caliber of a person like Matthew – easy to deal with, comforting, professional, provided real solution and alternatives. My case was related to the divorce and all the investigation was legit and useful. Prompt, trustworthy, responsive, and importantly reliable. Thank you for your help!"
- Hasan S.
"I'm someone that was been involved with Law Enforcement for over 25 years including a career with the NYPD as a front-line supervisor as a Sergeant in the NYPD. I can tell you from firsthand experience, both personal and professional dealings with Mr. Seifer, he is a true professional in his field, however he has a great asset that is truly lacking out there lately, that is… "Honesty & Integrity". If he promises you something he delivers! He is always prompt, courteous, and highly competent to handle any task he's given. He can be trusted with the most sensitive of issues to the most routine."
- Larry Boritz
New York State Regional Director at United Studios Of Self Defense
I spoke with Matt the week after Thanksgiving about locating my car. While he wasn't able to help, he was a kind voice of direction in a sea of rude and unhelpful local police officers. Months later he followed up with me to find out if the vehicle was ever located. Thankfully it was. I am thankful for the kindness and compassion showed."
- Sheila L.
"I have retained Guardian Investigations to perform various investigative work. They always go above and beyond. I would recommend Guardian to anyone or any entity that requires the assistance of a private investigator."
-Gary R.

"From my first contact with the people at Guardian, they were extremely respectful and professional. They were able to explain to me exactly what they were going to do to help me and told me how much it would cost. Even better, they stayed under my budget and finished sooner than I had expected. I have spoken with many investigative firms in the past and will continue to go back to Guardian if I need investigative services again. They were excellent in every way."
-Aviva M.
Yelp
"I knew going in that the answers I was looking for would be close to impossible to get without going through the court system. Erin was not only very professional, but also very emphatic and talked to me as a friend and not just a client whose money she wanted. I hired another PI before RI, and they didn't even put 1/8 of an effort as Erin did to help me. I was kept in the loop throughout the process and never felt like my case was being ignored. I would highly recommend working with Guardian Investigation for your next project especially if you're working with Erin."
-John S.

"Even though I am experienced investigator, I rely on Guardian for anything that happens in NY. They have quickly and more important, accurately supported my cases when it moved into the NY area or I needed a knowledgeable local investigator to gather documents"
- Gordon Adkins
Private Investigator
"Outstanding investigative services, communication and resources! Great working knowledge and skill sets!"
- John Temblador
Facebook
"Matt is one of the best PI's I have worked with. I get excellent results from his investigations that I have used to obtain a fair and reasonable settlement. He is very creative when it comes getting information on a subject. I highly recommend his services."
- Lory Metka
"Matt was the first to answer my request in finding "my sister". He told me I had the "key ingredients" (a lot of information) for a search, and that he would refer me to someone in Pennsylvania as his business is in New York. He made a contact while I was on the phone with him and asked the PI in PA to give me a call and the reason why he should contact me. I very much appreciated his time and his concern. I believe our conversation covered all the pertinent details in about ten minutes. Thanks, Matt!"
- Rita Y.

"These guys are amazing. Quality professional service at an affordable price. As an attorney, time and time again I've turned to Guardian in desperate situations where I needed a quality investigator to immediately help me locate someone, or get papers served in a timely and no-nonsense manner, and they have never let me down. I highly recommend them to anyone who needs an investigator they can trust to get the job done!"
- Joseph R.

"I hired Matt Seifer several times and all times he produced results in a timely manner and the results were extremely thorough and detailed. My Privacy was kept just that, private. I would highly recommend Matt Seifer for your business, legal and personal matters. I can be contacted for further details."
- David Esposito
Entrepreneur, Business Professional – Wiki Travel

"Guardian Investigations has provided service to me and my clients nationwide for several years, with impeccable and responsive service and excellent contacts and field work. I have been impressed with the nationwide contacts and level of service and recommend them highly. They are my go‐to investigators."
- Cris Armenta
The Armenta Law Firm

"I have worked for, and alongside Matthew Seifer for seven years and know him to be an intrepid investigator, who is thorough and professional. He has a broad range of experience and solid technical skills. Matt is ethical, conscientious and responsible in all matters of security matters and investigations.
- Richard E. Duggan
AHFI Fraud Investigator at Verisys Investigations Inc. – Media Wiki
"As the owner of a security business installing surveillance and burglar alarm systems, I had the pleasure of meeting Matthew. I can honestly tell you that over the past 7 years I have known him that he is a man that stands behind is word and is a true professional at what he does."
- Stephen Federlein
Infrastructure Specialist at Festo – Doom Inc.
Our Lead Investigator
Meet Matthew Seifer: Expert Licensed Private Investigator, Registered Armed Guard, Technical Surveillance Countermeasure (TSCM) Specialist, and NYS DCJS Certified Instructor
Matthew Seifer founded Guardian Investigations in 2007. Seifer has an extensive background in private investigations and security, with over a decade of experience in these industries. Seifer is a U.S. Army veteran, with over 26 years in the private sector. He is not your typical PI: his work in security and education has made him evolve into not just a private investigator, but an instructor and mentor to help provide safety and security to the public. Matthew Seifer has been featured on local and national media platforms, including Inside Edition, for his work in providing active shooter response training and drills for schools and the workplace.
Mr. Seifer is described as strong and a born leader, as well as compassionate, dedicated, trustworthy, and diligent with his clients, students, and community. With his expertise and network of professionals, he can ensure that your needs will be answered anywhere in the world at any time. He oversees every case and will follow through until the client has the answers they need to make an educated and informed decision.
Request a Free Estimate
All submissions are kept 100% confidential.
New York City:
1177 Avenue of the Americas, 5th Floor
New York, NY 10036
212-558-9163
Long Island:
940 Grand Blvd., Unit A
Deer Park, NY 11729
631-351-6473
Confidential Consultation · Licensed, Bonded, & Insured · Veteran Owned Agency · Available 24/7